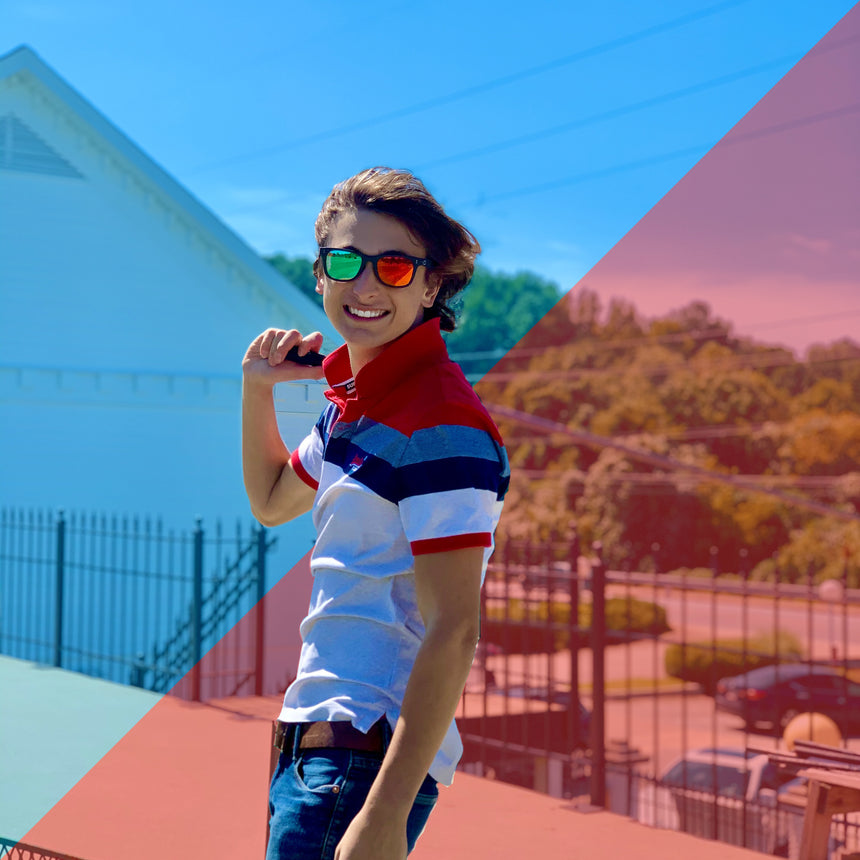 The Original Dual Colored Lens Sunglasses
Quality Takes Time
All Skylos sunglasses handcrafted, providing unparalleled attention to detail. Each pair requires 60 days to assemble, as we go through rigorous testing ensuring the utmost comfort and quality.
Vibrant Lens Technology
Created by Skylos in 2020, Vibrant Lens Technology enhances your vision while wearing our dual colored lens sunglasses, making colors pop, reducing glare, and adding more contrast to light in order for you to recognize details with absolute clarity.